Emanuel Amato, DDS
Dr. Amato attended the University of Buffalo – School of Dental Medicine, graduating in 1987, and is continuously taking continuing education classes because he believes in staying current with advances in dentistry. He is also a member of the ADA. Dr. Amato has been practicing in the Chandler area since 2006, fulfilling his goal as a dentist to provide quality dentistry to his patients, whom he wants to be free of dental pain and feel good about their smiles. In his spare time, he enjoys working on vintage cars, cooking, and travelling.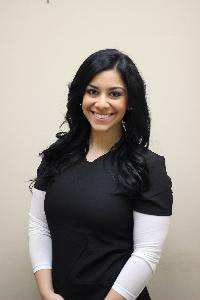 Niki Nia, DMD
Dr. Niki Nia offers thorough and compassionate care for her patients at Chandler Family Dental Care. Dr. Nia loves working in the dental field and enjoys getting to know her patients. Dr. Nia received her undergraduate degree at Arizona State University. She received her Doctorate in Dental Medicine from the Arizona School of Dentistry and Oral Health. Dr. Nia frequently attends classes to continuously improve her skills and to offer the best treatment options to her patients. Dr. Nia is highly involved in volunteer work including AZ Mission of Mercy and Give Kids a Smile. When she's not spending time with patients in the dental office, Dr. Nia enjoys going to the gym, traveling, and spending time with close friends and family.
Dr. Nia is fluent in Farsi and conversational Spanish.
Meet Our Team
Our friendly dental team at Chandler Family Dental Care takes pride in providing high-quality dental care in a family-oriented environment. We strive to create an atmosphere in which you can feel comfortable while receiving your treatments, and work to build personal relationships with each patient we meet. Please contact us at 480-413-1100 to learn more about dental care in Chandler, Arizona, and to make your appointment with our experienced dentist. We look forward to meeting you soon!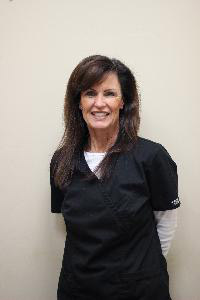 Sandy Parton – RDH
Sandy has been with the practice since 2008. She received her BS from Weber State University in Ogden, UT, and her master's degree in dental hygiene from Hehir University. Sandy is a happy person who shows up every day with a good attitude. She is always trying to improve her skills by learning new techniques and advances in dentistry, and loves making everyone's smile better and brighter. Sandy has three grown children, who live in Arizona and Washington State. Outside the office, she loves skiing, hiking, running, hot yoga, and the outdoors. She tries to give back to the community by helping others whenever she can.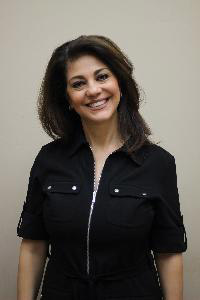 Marge Nia – Practice Manager
Marge has been with the practice since we opened our doors in February 2003. She has an MBA from the University of Phoenix, and strives to provide a team environment where each member of team will be able to contribute to patient care to his or her full potential. Marge is proud to work with amazing individuals who are excellent team players and always have the patients' best interests in mind. She is a mother of four children, of whom she is very proud and enjoys very much. She loves spending time with family, as well as hiking and travelling.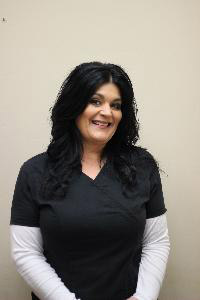 Dena Vahai – Front Office Manager
Dena has worked in the field of dentistry since 1987, beginning her career as a dental assistant before becoming a dental educator, and has worked in the front and back office. She has been with Chandler Family Dental Care since 2004. Dena is a true patient advocate: she is very knowledgeable of dental insurances and works diligently to ensure maximization of patients' dental insurance to improve their dental health and smiles. Her favorite parts of her job are working with people who are happy and love dentistry; and sharing the common goal of providing quality dentistry to our patients. Dena has four children and three grandchildren, and she loves cooking, reading, and working out.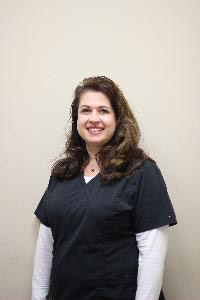 Emily Cavaco – Dental Assistant
Emily joined our team in 2005. Her organizational skills, attention to detail, and cleanliness are great attributes that make her a true asset to our team. Emily truly enjoys working with everyone, and is a real team player with a very positive attitude.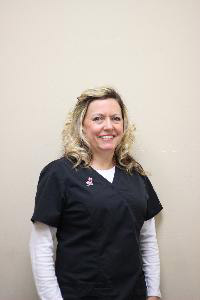 Noreen Freudinger – Dental Assistant
Noreen has been a part of our team since 2014. She attended Apollo College and obtained her CDA in 2002. Noreen is hardworking, an excellent team player, and cares for each patient. She feels that we are a family with support and respect for one another, and that we provide excellent customer service. Needless to say, she loves her job. When not caring for patients' smiles, Noreen likes to hike, go to movies, and spend time with her family. She is happily married and has two dogs and two cats.